Designed by mums to keep kids warm and smiling
Three Bags Full was founded by two dedicated mothers from Queenstown back in 2007. Their mission was simple: to provide top-quality, non-itchy merino clothing that could withstand the challenges of a harsh, sun-drenched environment and bitter alpine winters.
Our vision is to create clothing that transforms childhood into a memorable, comfortable, and joyful experience. Our commitment to quality is unwavering, with our products designed to last and be cherished, passed down from sibling to sibling, cousin to friend, and even kept for the grandkids! Today, the business is in the capable hands of a new-generation mother, raising her family in the idyllic rural setting of Kingston.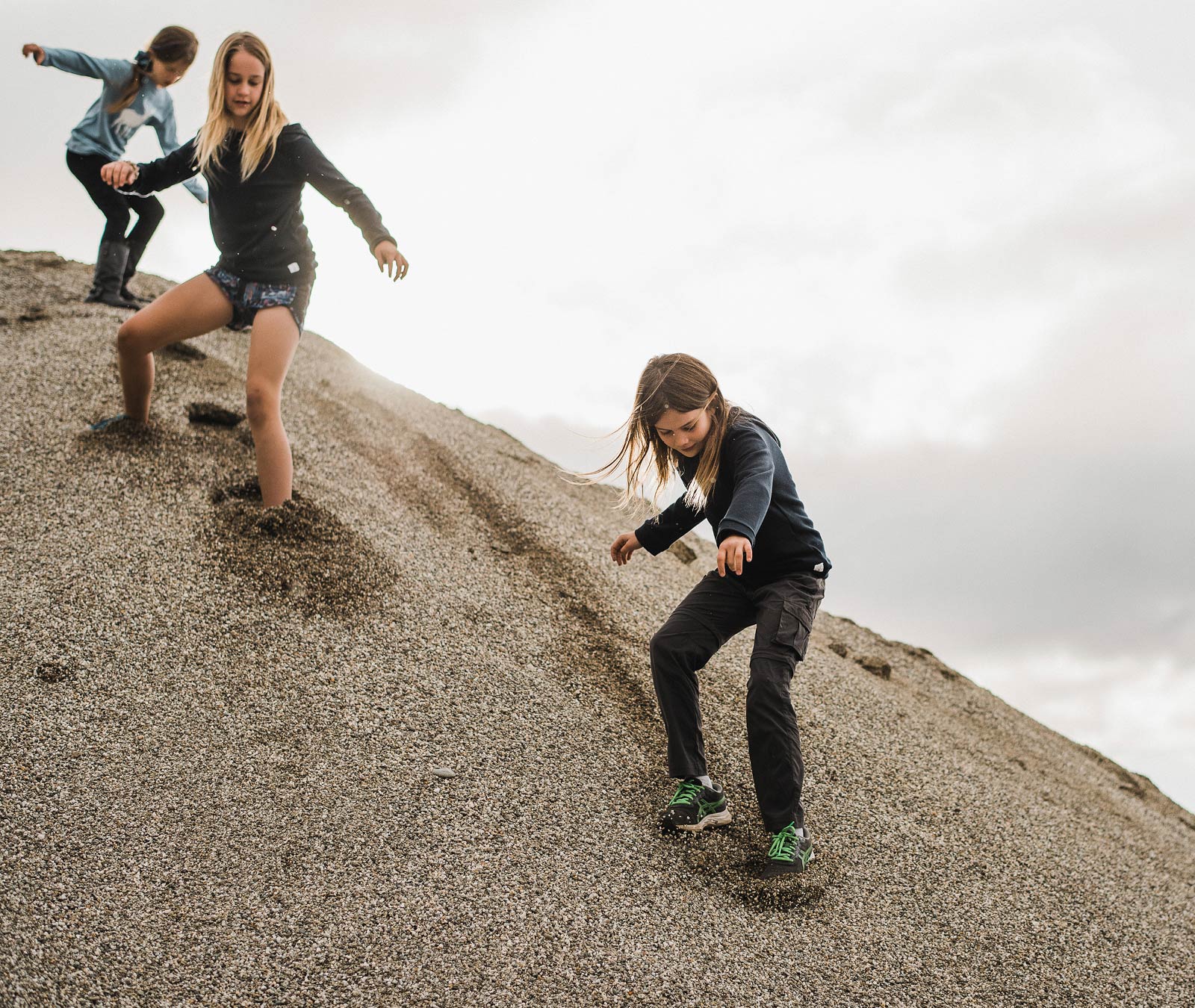 As kiwi as we can get
Our wool comes from South Island high-country Merino sheep. Our clothing is stitched in Christchurch and printed in Queenstown.
Because our country doesn't have the mills to weave or die the material, this needs to be done offshore unfortunately.
We are passionate about supporting and growing our textile industry so hopefully in the future this will be possible. We believe supporting local industry is better for our country and our children's future.
Seven bold colours kids love
We have a full range of colours so you will find one that your child will love! Most are unique and bold to brighten up your child's outfit. There are also softer neutral colours and a dark navy for the messy eaters amongst them.
For summer and winter
Many new parents are surprised to discover that merino not only keeps their little ones warm, but also cool!
Our clothing is finely-woven 100% merino wool which is soft and breathable. Children can't perspire or regulate their body temperature easily and become uncomfortable if too hot.
When its sunny, wearing thin merino gives kids ultimate protection while they play.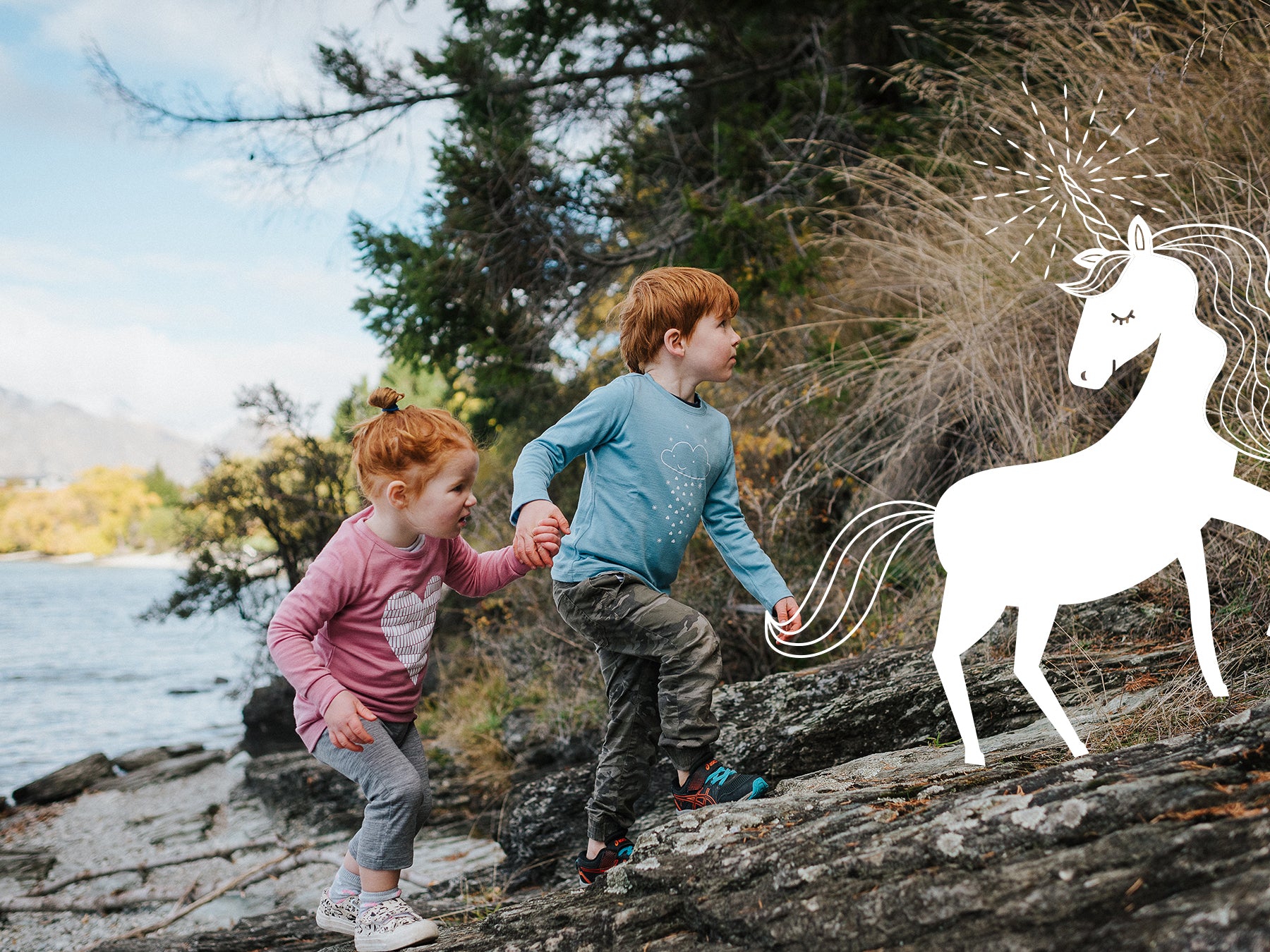 Our merino goes the distance
If you visit a Southland farm, it's quite common to spot one of our prints. Possibly handed down many times which is testiment to the durability of the product.
We know this because parents are come back and tell us! Our merino is very resistant to holes, but when they do happen, they don't run and unravel to become bigger.
Hand-washing is always going to be the best for wool, but a gentle machine wash with the appropriate detergent is all you really need to do. Our products will wear and wear and wear.
Choose a print that rocks it
Our designs cover a wide range of styles, to suit all ages and tastes. From our popular Truck design for pre-school adventurers, through to our soft and dreamy Dandelion. We also have a range of gender neutral designs and colours, plus print-free options too. So there's something to suit everyone and you can choose a style that can be easily passed down the line too.